Mostra del cinema di Venezia, al via la 74esima edizione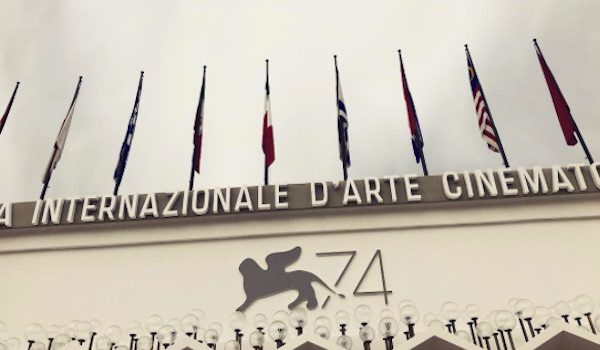 Tutto pronto per la 74esima edizione della Mostra del cinema di Venezia, che si svolgerà dal 30 agosto al 9 settembre e che sarà aperta dalla presenza della "madrina" Alessandro Borghi. 
"Devo dire che sono soddisfatto al 97%, nel senso che sono solo due o tre i film che volevamo e che sono nel cartellone di altri festival – aveva dichiarato Alberto Barbera, direttore artistico del festival confermando la presenza di molti titoli interessanti (tra cui spiccano quattro italiani, incluso Paolo Virzì), solo anteprime mondiali in concorso e la presenza di registi di fama internazionale, da Darren Aronofsky a Guillermo Del Toro. Presidente della Giuria internazionale del Concorso della 74. Mostra Internazionale d'Arte Cinematografica di Venezia, l'attrice statunitense. 
E in attesa dell'inizio della kermesse, ecco i film in concorso e i film delle sezioni principali.
FILM IN CONCORSO
Human Flow di Ai Weiwei
Mother! di Darren Aronofsky
Suburbicon di George Clooney
The Shape of Water di Guillermo Del Toro
L'Insulte di Ziad Doueiri
La Villa di Robert Guèdiguian
Lean on Pete di Andrew Haigh
Mektoub, My Love: Canto Uno di Abdellatif Kechiche
Jusqu'à la gard di Xavier Legrand
Ammore e malavita dei Manetti Bros.
Foxtrot di Samuel Maoz
Three Billboards outside Ebbing, Missouri di Martin McDonagh
Downsizing di Alexander Payne
Angels Wear White di Vivian Qu
Una famiglia di Sebastiano Riso
First Reformed di Paul Schrader
Sweet Country di Warwick Thornthon
The Leisure Seeker di Paolo Virzì
Ex Libris – The New York Public Library di Frederick Wiseman
Hannah di Andrea Pallaoro
The Third Murder di Koreeda Hirokazu
FUORI CONCORSO – FICTION
Our Souls at Night di Riteshi Brata
Il Signor Rotpeter di Antonietta De Lillo
Victoria & Abdul di Stephen Frears
La Mélodie di Rachid Hami
Outrage Coda di Takeshi Kitano (film di chiusura)
Loving Pablo di Fernando Leon de Aragona
Zama di Lucrecia Martel
"Wormwood," Errol Morris (miniserie)
Diva! di Francesco Patierno
Le Fidèle di Michaël R. Roskam
Il colore nascosto delle cose di Silvio Soldini
The Private Life of a Modern Woman di James Toback
Brawl in Cell Block 99 di S. Craig Zahler
FUORI CONCORSO – NON FICTION
Cuba and the cameraman di Jon Alpert
My Generation di David Batty
Piazza Vittorio di Abel Ferrara
The Devil and Father Amorth di William Friedkin
This is Congo di Daniel McCabe
Riyuichi Sakamoto: Coda
Jim & Andy: the Great Beyond, The Story of Jim Carrey, Andy Kaufman, and Tony Clifton di Chris Smith
Happy Winter di Giovanni Totaro
FUORI CONCORSO
Casa d'altri di Gianni Amelio (cortometraggio)
Thriller di Michael Jackson restaurato, in 3D da John Landis
Making of Michael Jackson's Thriller di Jerry Kramer
ORIZZONTI – CONCORSO
Nico, 1988 di Susanna Nicchiarelli
Napadid Shoran (Disappearance) di Ali Asgari
Espèces Menaceés di Gilles Bourdes
The Rape of Recy Taylor di Nancy Buirski
Caniba di Lucian Castaing-Taylor, Verena Paravel
Lies Bienheureux di Sofia Djama
Marvin di Anne Fontaine
Invisible di Pablo Giorgelli
Brutti e cattivi di Cosimo Gomez
The Cousin di Tzahi Grad
The Testament di Amichai Greenberg
No Date, No Signature di Vahid Jalilvand
Los versos del olvido di Alireza Khatami
La Nuit ou J'ai nagé di Damien Manivel, Igarashi Kohei
Krieg di Rick Ostermann
West of Sunshine di Jason Raftopoulos
Gatta cenerentola di Roberto de Simone
Under the Tree di Garin Nugroho
La vita in comune di Edoardo Winspeare
Reparer les vivants di Katell Quillevere
photo credits | Instagram
Commenti